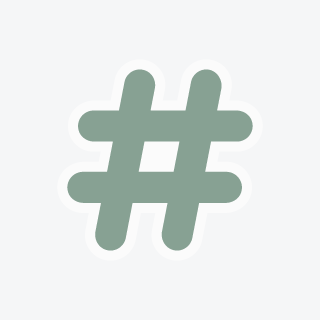 Green Light Consulting Solutions Inc G
Software Developer (Robotics Process Automation Developer)
North York, Ontario
Want to be hired by Green?
Programmer Job in North York, Ontario
Company: Green Light Consulting Solutions Inc. o/a Greenlight Consulting
Business Information: IT Professional Consulting Services – Providing Robotic Process Automation Implementation for various clients in the GTA including financial
Business Location: 5775 Yonge Street, Suite 605, North York, ON M2M 4J1
Work Location: Same as above
Note: Telecommuting available during the pandemic
Type of Employment: Full time – Permanent
Estimated Start Date: As soon as possible

Job Description:
• Write, modify, integrate and test software code
• Maintain existing computer programs by making modifications as required
• Identify and communicate technical problems, processes and solutions
• Prepare reports, manuals and other documentation on the status, operation and maintenance of software
• Assist in the collection and documentation of user's requirements
• Assist in the development of logical and physical specifications
• Research and evaluate a variety of RPA products
• Program animation software to predefined specifications for Internet-based applications
• Write, modify, integrate and test software code for e-commerce and other Internet applications
• Set up the UI Path development environments (software installation, installation of related technologies)
• Configure new processes and objects using core workflow principles that are efficient, well structured, maintainable and easy to understand using Robotics technologies with UI Path
• Comply with and help to enforce design and coding standards, policies and procedures
• Direct efforts to define technical, operational and user requirements
• Work with structured project plans, communicate any identified project risks and issues to the delivery manager accordingly and provide inputs to the change control process
• Responsible for peer code review
• Create and document test procedures and scenarios for the pre-UAT phases
• Support the Operational Teams during the UAT and rollout phases
• Work collaboratively with test teams during the Product test and UAT phases to fix assigned bugs with quality
• Ensure that systems function according to business' requirements through critical thinking and analytical skills
• Document and design business and design business' processes
• Until the COVID-19 health crisis passes: responsibilities of the chosen candidate could be adjusted to include working from home if desired.

Requirements
- Education: Bachelor's degree or college diploma in computer science, computer systems engineering, software engineering, or a related discipline is required
- Experience: Minimum 3 years of experience in an IT consultancy or software development role are required
Experience in RPA development working with UI Path is an asset
Experience staging and deploying automation solutions into live environments is an asset
Experience using UiPath Orchestrator is a strong asset
Experience in Mitsubishi's it simply I-TAG website is a strong asset
Experience in Sales and Business Development activities is a strong asset
- Work Conditions and Physical Capabilities: Fast-paced environment, Work under pressure, Manual dexterity, Attention to detail, Sitting
- Personal Suitability: Excellent written and oral communication, Initiative, Client focus, Accurate, Judgement, Effective interpersonal Organized, Team player
Business Equipment and Computer Applications: SAP, Hyperion, Microsoft Visio
Computer Knowledge: Salesforce, Information Technology Infrastructure Library (ITIL), MS Office, MS Windows
Operating Systems and Software: Virtualization, Android
Programming Languages: CSS, SQL, HTML, Python
Credentials: ITIL v.3 Foundation and UiPatch Robotics Process Automation Developer Advanced Certifications are strong assets

Salary: $--... per hour, 40 hours per week.

Benefits: Disability Insurance, Extended Medical Insurance, Dental Insurance

Important information:
Monday to Friday, work schedule is from 9:00 AM to 6:00 PM.
Telework is available
Area of Specialization: Robotics Process Automation
Work setting: Consulting firm

Apply by mail to: 5775 Yonge Street, Suite 605, North York, ON, M2M 4J1
Apply by e-mail to: [email protected]
---
Similar Profiles Nearby
Near North York, Ontario

Daniel S
Website App Programmer Partner Real Estate Disrupt MLS Monopoly wha tsapp Plus one six 4 7 four 6 6 seven 8 eight 3
Find Programmer Jobs in North York, Ontario
More in North York, Ontario
Want to be hired by Green?
Similar Profiles Nearby
Near North York, Ontario

Daniel S
Website App Programmer Partner Real Estate Disrupt MLS Monopoly wha tsapp Plus one six 4 7 four 6 6 seven 8 eight 3